The Right Fit For You
No matter what you manufacture, the reliable lifting equipment you need can be found at R&M Materials Handling. From light- to heavy-duty performance, we harness new technology to help you improve the safety and efficiency of your operations. Centrally located with a distribution network that reaches North America, Central America and South America, we take pride in providing accurate and timely delivery. Learn how R&M equipment can keep your operations running smoothly.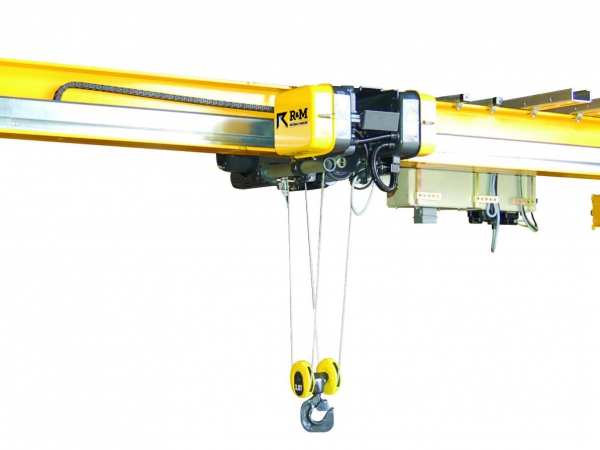 General Manufacturing
Manufacturing has experienced sustained growth over the last few years, and like any growing industry, it faces challenges. Keeping the line flowing means precise timing, with all parts working at capacity. Any interruption can affect productivity and profitability. The right lifting equipment can help you keep your line running and minimize costly downtime.
---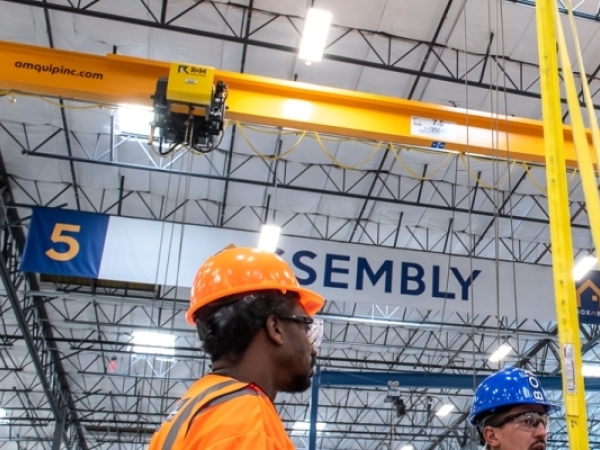 Expertise and Innovation
At R&M, we leverage our 90+ years of experience combined with dedication to innovation to help your operations run smoothly while reducing the total cost of ownership (TCO) of your hoists and cranes.
Component Design
IoT/OLI/Predictive Maintenance
Modular Crane Packages
Local Crane Builders and Service Networks
Why Choose R&M Materials Handling?
The relationship between cost drivers and the key pillars of TCO often influences your direct and indirect lifetime costs. Our safety standards, dependability and preventive/predictive maintenance work together to increase production time, reduce unplanned downtime and prevent breakdowns that cause costly delays.
At R&M, our goal is to help you keep your line running as efficiently and cost-effectively as possible. We offer a set of products and features that can be customized to your specific needs without time constraints and the cost of one-off engineering.