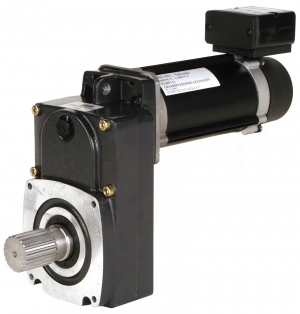 R&M's end trucks and bridge drives are designed with durability and efficiency in mind. Our bridge drives feature inverter controls to optimize brake life and splined output shafts for improved connection and durability. All our end trucks and bridge drives are designed for CMAA and/or FEM duty cycles.
About End Trucks
End trucks carry the hoist and crane up and down the crane runway. R&M end trucks and bridge drives are available in a variety of top and underrunning configurations that are custom-designed to fit your crane's application. 
RTN & RSN Top Running End Trucks
Mates with GES Bridge Drives
Heavy-duty tube or box construction
Double flanged wheels
Rotating axle drive wheel
Standard wheels are flat tread ductile iron (approx. 280 BHN)
Standard rail sweeps and bumpers
Bolted structural connection plates
Single girder, double girder and bogie trucks available
RU & RH Underrunning End Trucks
Mates with GEK Bridge Drives
Individual trucks adjustable for various flange widths
Constructed of structural steel
Patented track wheel option
Ductile iron, single flange crown tread wheels (approx. 280 BHN)
Easy access to wheels for maintenance
Permanently lubricated anti-friction bearings
Equipped with bumpers and drop lugs
About Bridge Drives
Bridge drives control the motion of the end trucks along the crane's runway. R&M's GES (top running) and GEK (underrunning) bridge drives achieve smooth acceleration and braking by using a variable frequency drive (VFD), which comes standard. Brake life is optimized as the inverter controls the speed of the motor to a stop before the brake sets. Motor and gear pairs are specially designed in-house for crane applications to ensure maximum efficiency and many years of trouble-free operation.
Our GEK & GES Bridge Drives Features:
Modular design includes gearbox, motor and brake for ease of maintenance
Totally enclosed, Class F, 30-minute inverter duty or two-speed motors
Motor brakes with asbestos-free friction material
Brakes are normally closed – if power fails, brakes will stop further travel
Anti-friction bearings support all internal bearings in the gearbox, extending bearing life
Output shaft utilizes external spline connections for increased durability
Ready to improve the lifecycle of your equipment and the efficiency of your operations? Find a distributor near you.
Use our Crane Designer tool for an instant recommendation of crane and hoist components that will help you rise above the competition.